For members
What's the Swedish Christian Democrats' abortion contract all about?
Ebba Busch, leader of Sweden's Christian Democrats on Monday presented an "abortion contract", which she wants all of Sweden's party leaders to sign. What's going on?
Published: 28 June 2022 08:34 CEST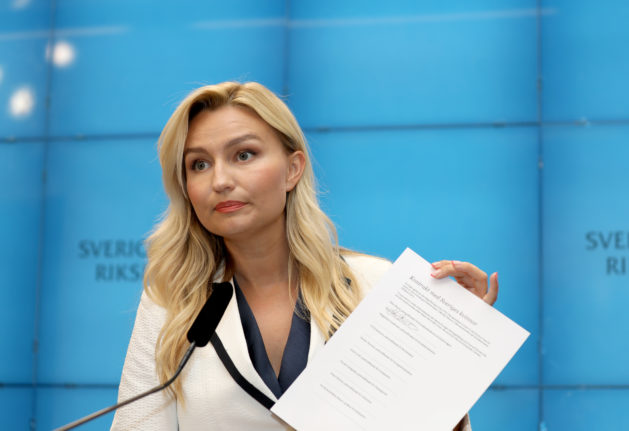 Christian Democrat leader Ebba Busch holds up an "abortion contract" designed to protect the right to abortion in Sweden. Photo: Ali Lorestani/TT
Swedish PM: Moderate Party's property tax warnings 'completely absurd'
Sweden's prime minister, Magdalena Andersson, has yet again denied that her party plans to bring back a property tax, calling the Moderate Party's decision to campaign on the issue 'completely absurd'.
Published: 9 August 2022 11:35 CEST