For members
What's the Swedish Christian Democrats' abortion contract all about?
Ebba Busch, leader of Sweden's Christian Democrats on Monday presented an "abortion contract", which she wants all of Sweden's party leaders to sign. What's going on?
Published: 28 June 2022 08:34 CEST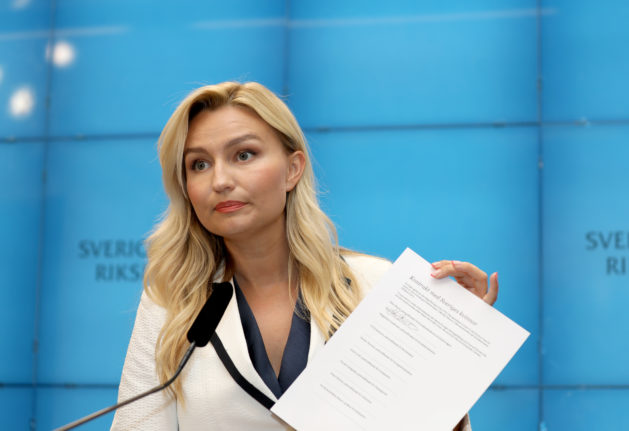 Christian Democrat leader Ebba Busch holds up an "abortion contract" designed to protect the right to abortion in Sweden. Photo: Ali Lorestani/TT
Swedish opposition proposes 'rapid tests for ADHD' to cut gang crime
The Moderate Party in Stockholm has called for children in so called "vulnerable areas" to be given rapid tests for ADHD to increase treatment and cut gang crime.
Published: 12 August 2022 14:07 CEST