For members
Nudity to BBQs: What you can (and can't) do on your balcony in Sweden
What better way to enjoy summer in your apartment than by making full use of your balcony? The Local spoke to Henric Gartz, a lawyer who specialises on issues related to housing, to find out how to stay on the right side of the law.
Published: 28 July 2022 15:58 CEST
Updated: 31 July 2022 08:29 CEST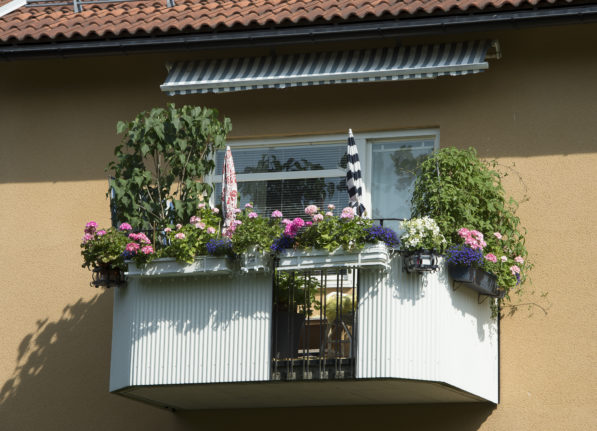 Photo: Maja Suslin/TT
These are our readers' top tips for buying a property in Sweden
Buying an apartment or house in Sweden can be a daunting process, but with rentals so hard to get, many foreigners end up taking the plunge. Here are the top tips from readers who have done it.
Published: 30 August 2022 16:48 CEST