Produced by The Local's Creative Studio in partnership with Arlanda express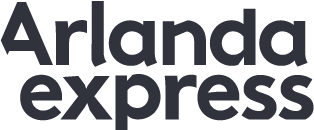 Summer in Stockholm:
Find your very own 'smultronställe'
Swimming in Södermalm. Photo: Visit Stockholm / imagebank.sweden.se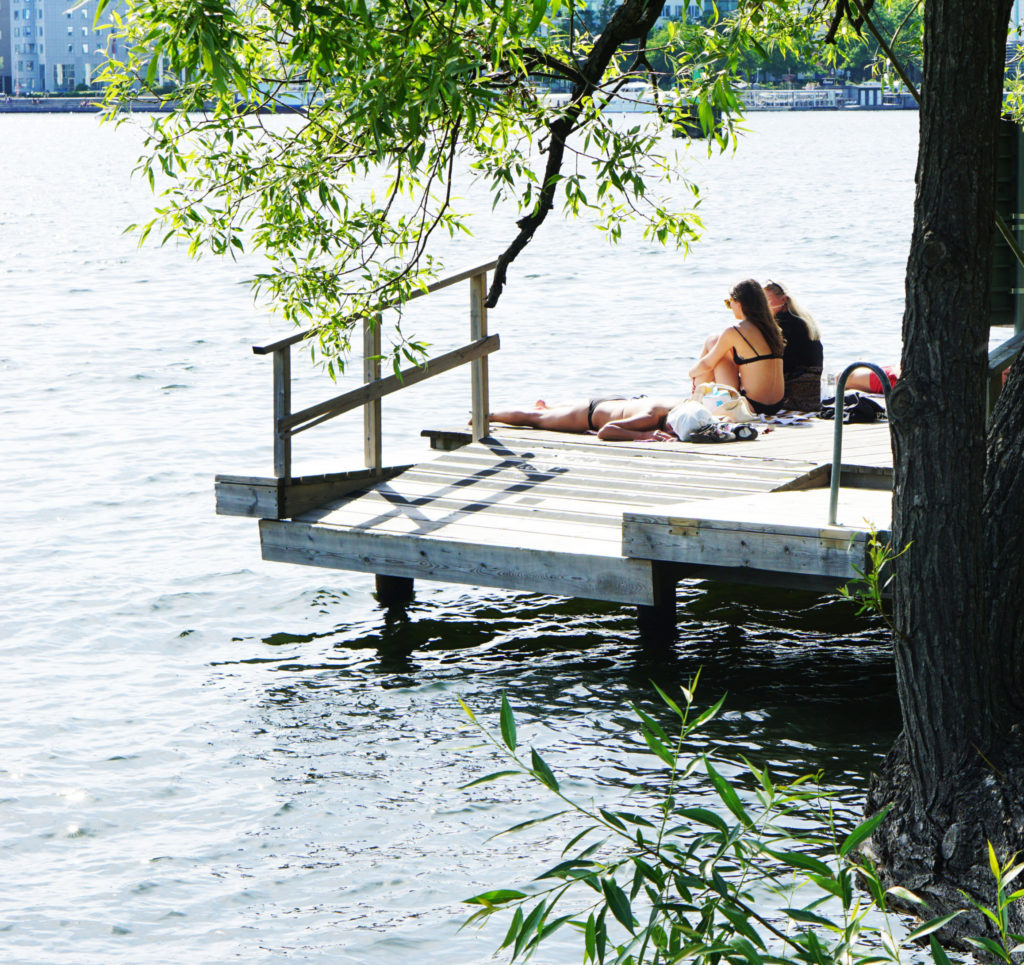 Summer in Stockholm: Find your very own 
'smultronställe' 
Swimming in Södermalm. Photo: Visit Stockholm / imagebank.sweden.se
Dare to take a skinny dip? Embrace stunning Stockholm and its beautiful surroundings with a local secret – smultronställen.
Typical in a country that experiences much cold and darkness, when the warmer months arrive and nature turns a lush shade of green, Swedes head for the outdoors. This means that most Stockholmers have their own smultronställe, either in the city or not too far away.
Smultronställen is a cherished Swedish concept  that literally translates to 'wild strawberry patches'. While picking smultron (wild strawberries) is a favourite summer pastime, the term actually refers to secret and special places that bring someone joy, preferably a little off the beaten path. The phrase evokes idyllic images of picking wild blueberries in a forest, of a floating sauna on a still lake, or perhaps of a favourite café that serves ice cream by the scoop, overlooking a hidden city beach.
In partnership with Arlanda express, we've put together some amazing places in and around Stockholm to help you discover your own smultronställe this summer.
Hidden city views
Skinnarviksberget is a rocky outcrop, tucked away on Södermalm, that overlooks the city and gives a breathtaking view of Gamla Stan, Kungsholmen, the Stockholm City Hall, and the harbour below. Pack a picnic, find a place on the rocks and take in a sunrise or sunset.
On the other side of the city, Vanadislunden is an often-overlooked park with a heated outdoor pool and a nice spot on a hill that overlooks the stunning ochre-coloured rooftops of Vasastan. It's a family-friendly oasis in the middle of city that's been loved by Stockholmers since 1938!
Both of these gems are close to the city centre – only a few stops on the tunnelbana (metro). And since the Arlanda express takes you directly from the airport to the city centre in 18 minutes, you can start enjoying your holiday not long after landing.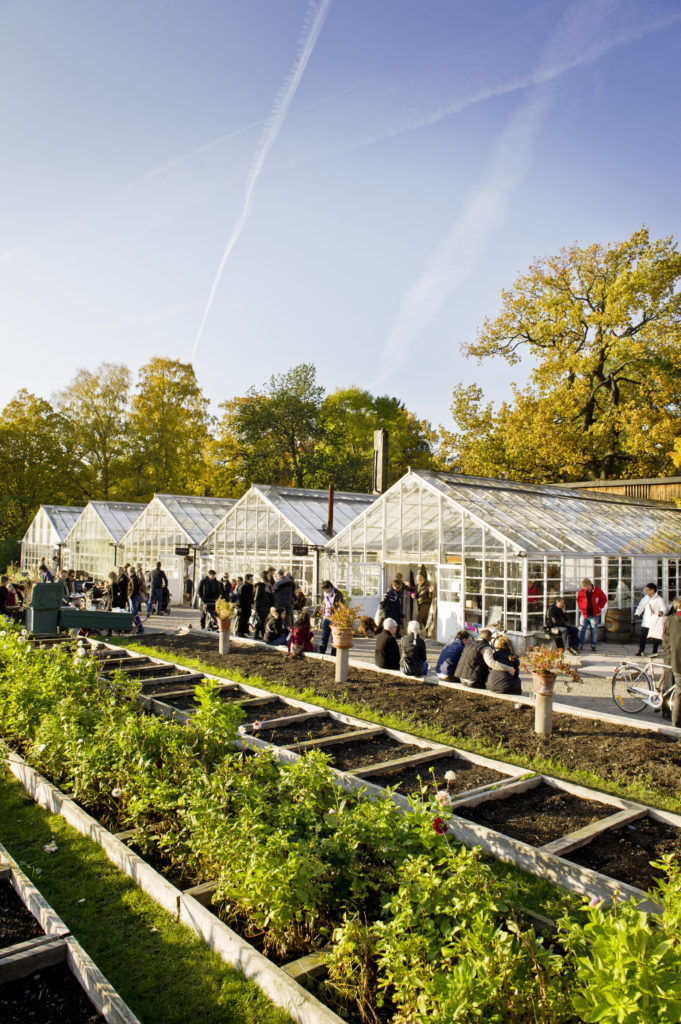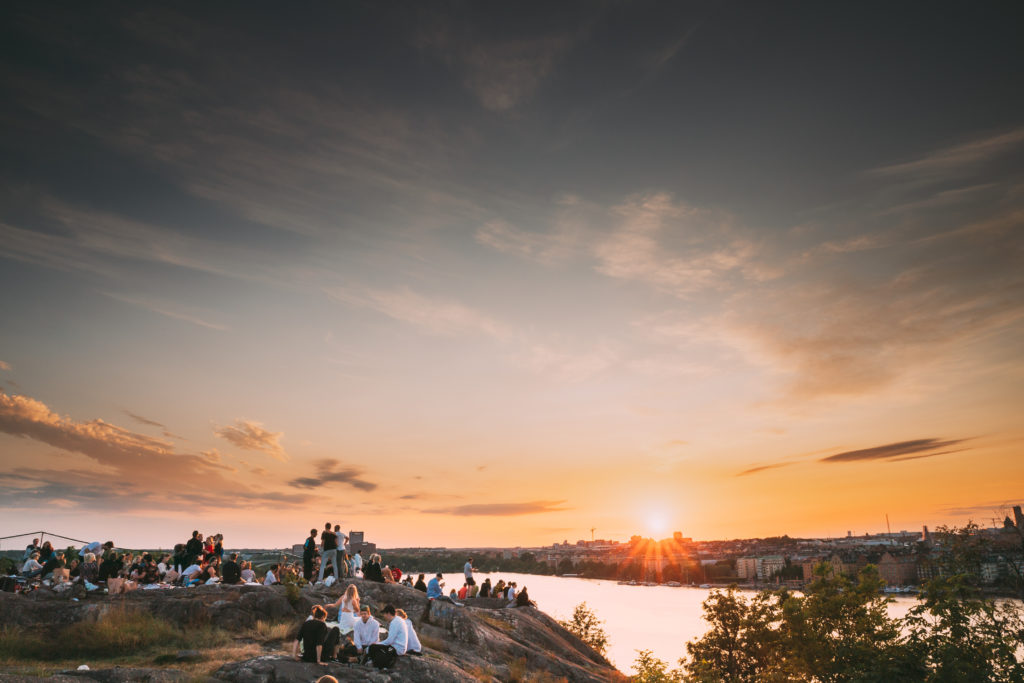 Dreamy Stockholm gardens
Tucked away in the centre of Djurgården is the garden oasis, Rosendals Trädgård. This is a favourite summertime place for both locals and visitors, where biodynamic gardens supply fresh produce for the charming greenhouse café. There are also rows of colourful flowers (pick your bouquet!) and an apple orchard that's the perfect picnic spot to spend a sunny summer afternoon.
North of the city, in Solna, is the vast Haga Park with large green spaces, forests and lakes to explore. Take a walk and stop by the dreamy Gamla Orangeriet, a century-old greenhouse turned café, for a fika!
A place to swim – clothing optional
After a long summer day exploring the city, how wonderful it is that there are so many beautiful Stockholm city beaches where you can cool off! The beach at Tantolunden is lovely, but not exactly secluded. 
For something quieter, take the path from Tanto along the water toward Skanstull. Here you can find your own smultronställe, a shady spot between the trees that is perfect for a dip. Or, walk across the bridge and within 20 minutes you'll find yourself at Alfred Nobel's old dynamite factory at Vinterviken. Here you can enjoy a spot of lunch, or take the kayak out on the water. Örnsbergs Klippbad, just around the corner from Vinterviken, is a place of picturesque cliffs and beautiful places to swim.
Breviksbadet is a public beach on the Baltic Sea – with an area reserved for nudists – in Åkersberga, just north of the city, for those seeking a slightly more private spot for a skinny dip. Brunnsviksbadet is a small child-friendly beach close to a lovely park, Frescati Hage, with a nudist bathing area around the corner. It's close to Stockholm University and easily reachable by public transport.
A secluded escape with a view from above
If you're not quite ready to take a dip (with or without swimwear!) but still want a break from exploring the city on foot, then why not find your own spot to sneak away and grab a bite or a drink with a city view – and enjoy the pulse of Stockholm from above? There are several amazing rooftop restaurants and bars in central Stockholm, such as TAK and Stockholm under Stjärnorna (Stockholm under the Stars). Both of these hotspots are no more than a 10-minute walk from Central Station and offer great vibes, not to mention panoramic views, in the heart of the city. Which one will be your new smultronställe?
There is not much on this Swedish island to distract you, which makes it all the more enchanting.
From the ferry wharf, wander the dirt road, past fields edged with smultron and grazing cows. As you do, you'll notice shady apple and cherry trees and wildflower meadows.
Head to Gällnöby to sit by the water with a cold drink from the outdoor bar, or enjoy some delicious food from the island's café and outdoor restaurant. After that, continue the island's paths to find quiet bays to cool off in, rocky lakes where you can fish and secluded campsites where you can pitch a tent. Heaven!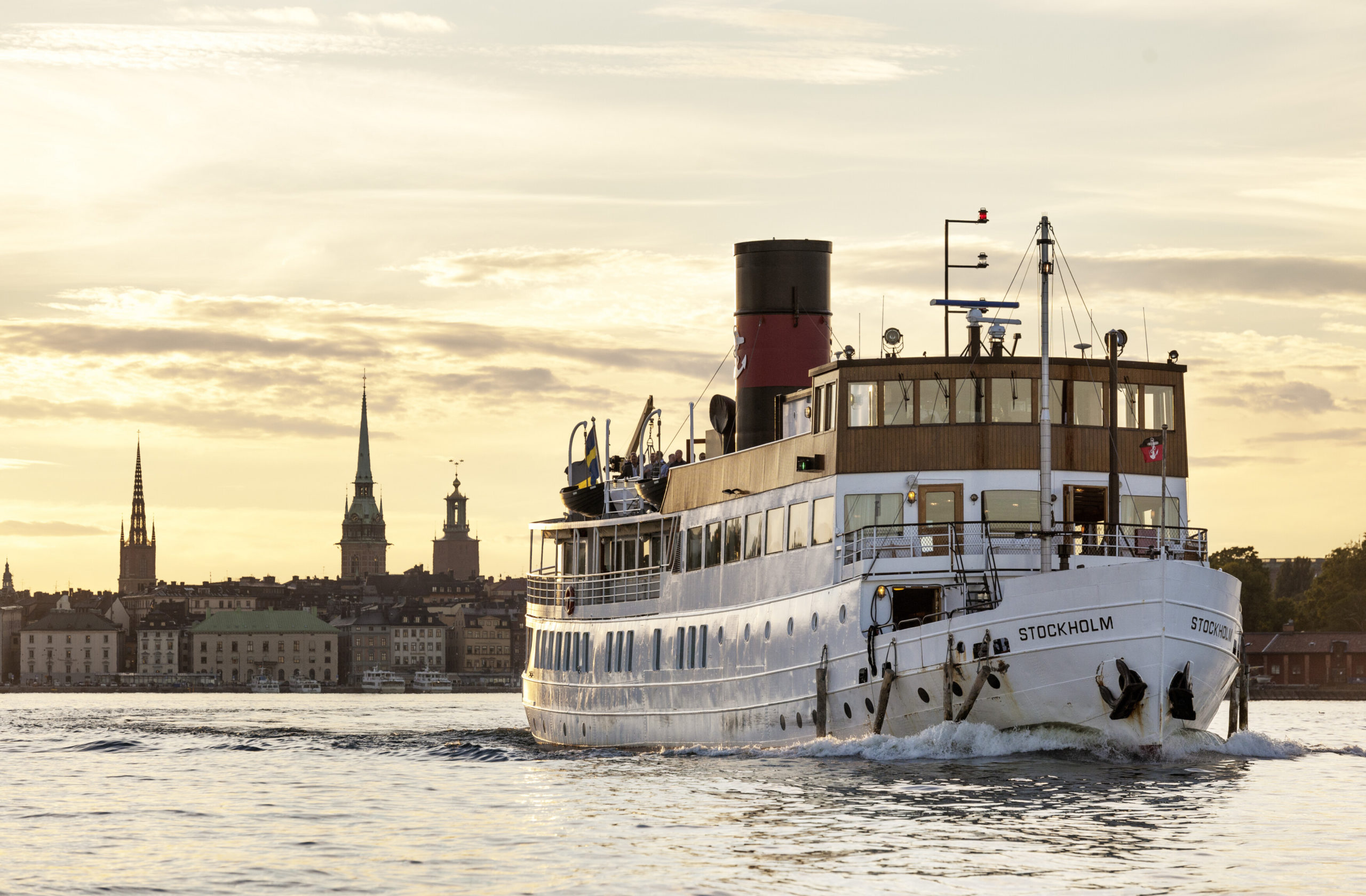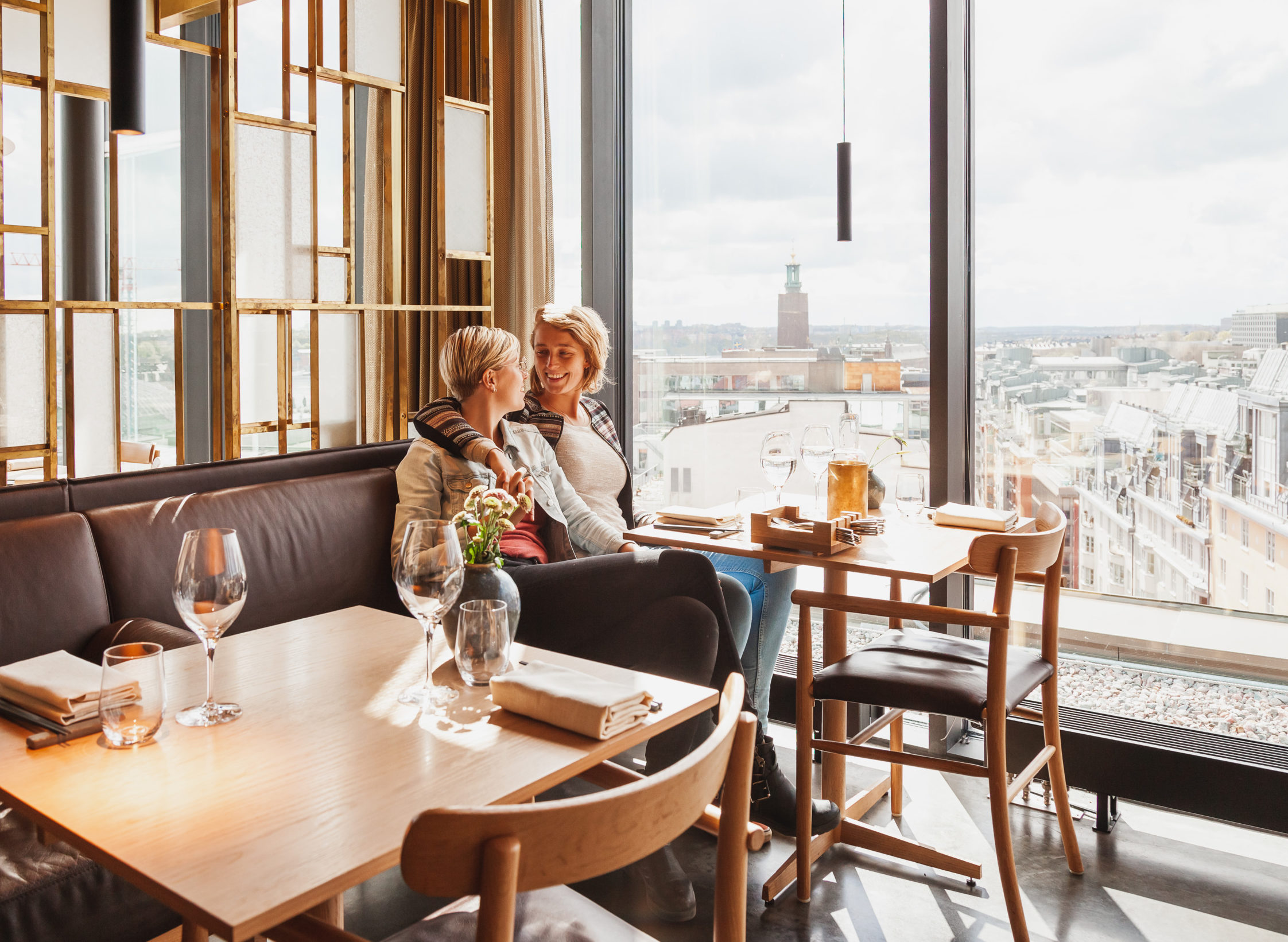 Find your own smultronställe and cool off during summer in Stockholm. Photo: Fond & Fond / imagebank.sweden.se
A stuga by the forest and the sea
Situated east of Stockholm and easily accessible by bus from Slussen, Värmdö is a taste of the Swedish outdoors, close to the city.
This scenic region features a picturesque coastline, and you can bathe at little beaches or jump from smooth rocky cliffs. Otherwise you can enjoy lush pastures, classic red summer cottages and pine forest carpeted with wild blueberry bushes.
There are plenty of stugas (cabins) available to rent, many with their own saunas ­– often needed after a dip in the cool Baltic, even in summer. It's the quintessential Scandi nature experience. You're guaranteed to find your own smultronställe here!
Cooling watering holes
Mälarpaviljongen is a beautiful outdoor terrace bar and restaurant floating on a wooden deck on the water at Kungsholmen, just 10 minutes stroll from City Hall in the middle of town. It's an idyllic spot for a drink or meal, surrounded by trees whose leaves gently dip into the water.
Another waterside smultronställe, Boule & Berså, just to the east of Södermalm, in Nacka, is a place to have a drink, a bite to eat and a game of boules by a canal in the sunshine. To get there, board a Waxholmsbolaget ferry to Saltsjöqvarn and take in the beautiful view of the harbour. 
Lakeside recreation
Keen to find your own special place to hike, cycle, canoe, sauna, swim, eat or fish in nature, without really leaving the city? Only 15 minutes from Stockholm, Hellasgården could be for you. The forested recreation area on Källtorpssjön has marked forest trails in and around the lake meant for for walking, running or cycling. 
Take the plunge from one of the designated swimming areas, or bathe from a spot of your choice. At Hellasgården you can rent canoes, organise fishing licences, pick up an orienteering map, or book a sauna or massage, for example. There is also a restaurant and café.
Arlanda express gets you to the city in 18 minutes, which means more time for discovering and enjoying your own Stockholm smultronställen