For members
The best podcasts for learning and perfecting your Swedish
Once you've learned the basics of Swedish, listening to podcasts is one of the best ways of increasing vocabulary and speeding up comprehension. Here are some of the best podcasts out there for Swedish learners.
Published: 8 August 2022 16:27 CEST
Updated: 17 August 2022 10:03 CEST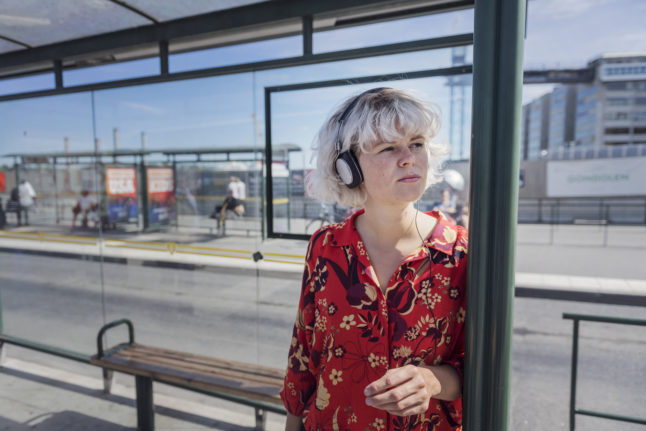 A woman listens to a podcast at a bus stop. Stina Stjernkvist/TT
For members
Eight Swedish words I now use in English
One of the consequences of learning a foreign language is that some words end up slipping into your everyday English. Becky Waterton explains why she uses these Swedish words more often than their English equivalents.
Published: 22 September 2022 16:04 CEST