For members
KEY POINTS: How election pledges would affect foreigners in Sweden
Sweden's political parties have made their first election speeches and released the key issues for their campaigns. What have they said which could affect foreigners in Sweden?
Published: 11 August 2022 12:57 CEST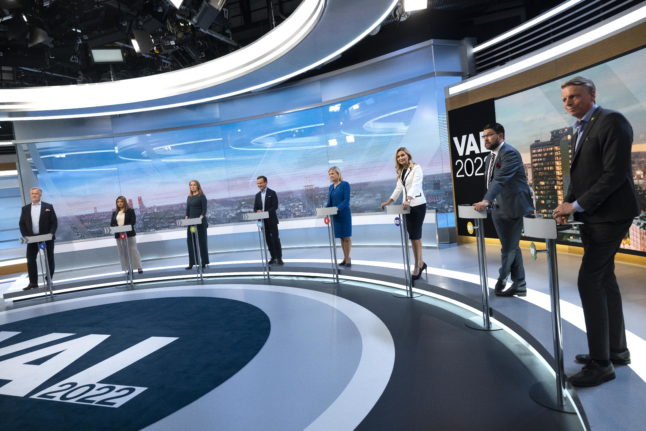 Party leaders meet for a TV debate on TV4 in June. Photo: Fredrik Persson/TT
For members
Why is Sweden's parliamentary speaker election so important?
Sweden's parliamentary speaker is second only to the King in terms of formal rank. The prospect of a Sweden Democrat speaker taking over the role from popular Moderate Andreas Norlén has sparked debate. Here's why.
Published: 23 September 2022 14:26 CEST
Updated: 24 September 2022 06:11 CEST