For members
Three Swedish comedies you can watch to understand Swedish humour
Swedish humour can be difficult to grasp for newcomers to the country, with Swedes often enjoying dark 'gallows' humour and jokes which make the viewer cringe. Here's a roundup of three comedies you can watch to understand Swedish humour.
Published: 22 August 2022 12:59 CEST
Updated: 6 December 2022 16:04 CET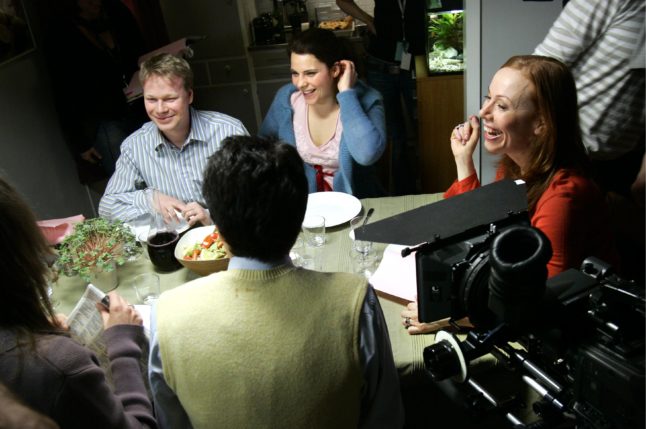 Johan Glans, Vanna Rosenberg and Rachel Molin record "Kvarteret Skatan" in 2006. Photo: Claudio Bresciani/Scanpix/TT
For members
33 sure-fire ways to truly offend a Swede
If you want to offend a Swede, don't bother burning their flag. Here are 33 more effective strategies to get under their skin.
Published: 25 January 2023 15:55 CET
Updated: 26 January 2023 05:53 CET