For members
How foreigners can get on the fast track for a work permit in Sweden
It can now take about six months to get a work permit in Sweden, and a year for an extension. Here's how you can get on the fast track.
Published: 21 September 2022 13:30 CEST
Updated: 21 September 2022 17:00 CEST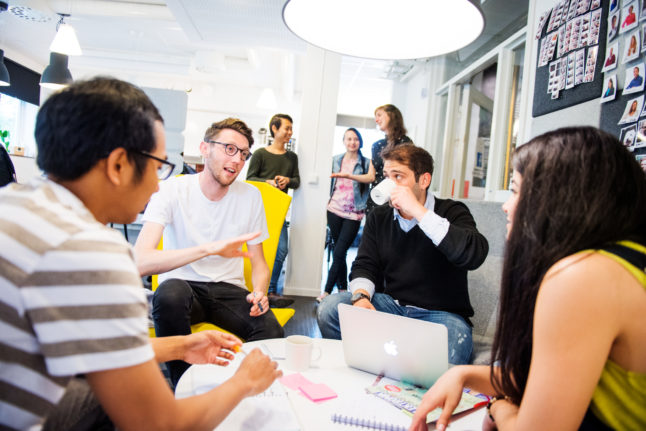 A meeting in a creative office in Sweden. Photo: Simon Paulin/imagebank.sweden.se
Foreigners trapped by Swedish work permit delays call for visa relief
Work permit holders in Sweden have launched a petition asking the Migration Agency to issue special visas allowing those affected by long renewal times to leave Sweden and return.
Published: 30 September 2022 11:24 CEST
Updated: 30 September 2022 21:23 CEST