For members
KEY POINTS: Everything that changes in Sweden in October 2022
A new government, new employment rules, new vaccine and a visit from the Dutch royals. Here's what's changing in Sweden in October.
Published: 27 September 2022 17:09 CEST
Updated: 1 October 2022 09:51 CEST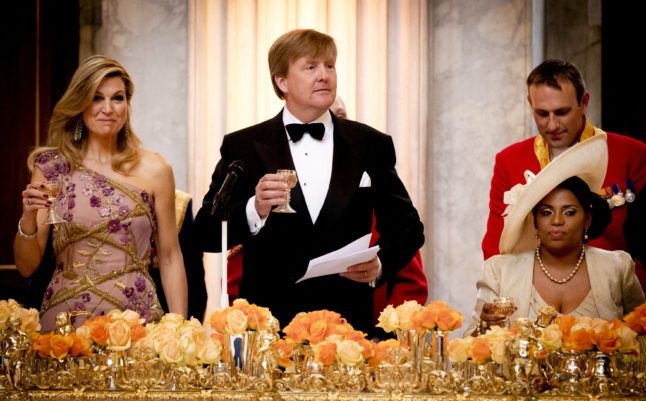 Dutch King William Alexander and Queen Maxima their glasses during a dinner with 150 Dutchmen of fifty-years-old who were invited on the occasion to mark the 50th birthday of the king on April 28, 2017 at the Royal Palace in Amsterdam. (Photo by Remko de Waal / ANP / AFP) / Netherlands OUT
For members
EXPLAINED: What changes in Sweden in December 2022?
Sweden's budget goes to vote in parliament, electricity bill subsidy payment, planning for Sweden's EU Council Presidency, Nobel Prize Day, Saint Lucia's Day, and the oncoming of Christmas. Here's what's coming in Sweden this December.
Published: 29 November 2022 18:19 CET