Presented by stockholm university
Generous parental leave 'protects your mental health'  
If you're a parent in Sweden you may already have suspected it and now researchers at Stockholm University have confirmed it: generous parental leave is good for your mental health.
The new study, believed to be the most comprehensive undertaken on the topic, reviewed the findings of 45 studies conducted in countries including Sweden, France, Germany, Italy, the US and Japan. The beneficial effects for mental health were especially clear among mothers, for whom the benefit continues into later life.
"More generous parental leave policies, with longer length of leave or paid leave, were associated with improved mental health among mothers," says Amy Heshmati, lead author of the study by the Department of Public Health Sciences at Stockholm University and the Karolinska Institute. 
The benefits included reduced risk of depressive symptoms, psychological distress and burnout.
Fewer studies have looked at fathers and the findings for men were "less conclusive". But there's still evidence that schemes offering wage replacement "comparable to a decent salary, and other incentives to use more leave such as uptake quotas" are good for dads' mental wellbeing.
Discover more about the latest research at Stockholm University
Parenting pressures
New mother Jennifer Jun, an American living in Stockholm with her Swedish partner Robert, says parenthood "was something I never ever considered in the US or even in other European countries". That's quite a statement given that she previously lived in the Netherlands, Spain, France, Denmark, and Switzerland. 
Like many international people in Sweden, Jennifer could not have been more impressed with the country's parental leave policies or the accommodating environment for children. 
"From day one, I've been able to move through motherhood with a big sense of gratitude," she says. "That positive mindset really alters the experience and makes a huge difference."
Researchers, like parents, are well aware that while having a baby may bring joy into your life, it also creates new sources of stress. 
"Parents face challenges related to childcare, career uncertainty and financial pressures due to time off work, all of which can affect mental health," says Heshmati.
Lack of sleep often exacerbates these factors and the toll can be severe. Estimates suggest between 10 and 20 percent of mothers and up to 10 percent of fathers are affected by mental disorders after childbirth.
Feeling secure and supported
Parents in Sweden get 480 days of paid parental leave between them per child, with 390 of these days paid at a rate of up to 80 percent of your salary (depending on your income). Since 2016, 90 days have been reserved for each parent. This encourages dads to play an active – and often equal part – in caring for their child. 
Jennifer says while Robert was always keen to become a parent, she felt very differently for most of her adult life. "I was really happy with my career and having my family back in Chicago," she says. "What changed my mind was the Swedish policy and the environment here; there's just this atmosphere that children are and should be all around you."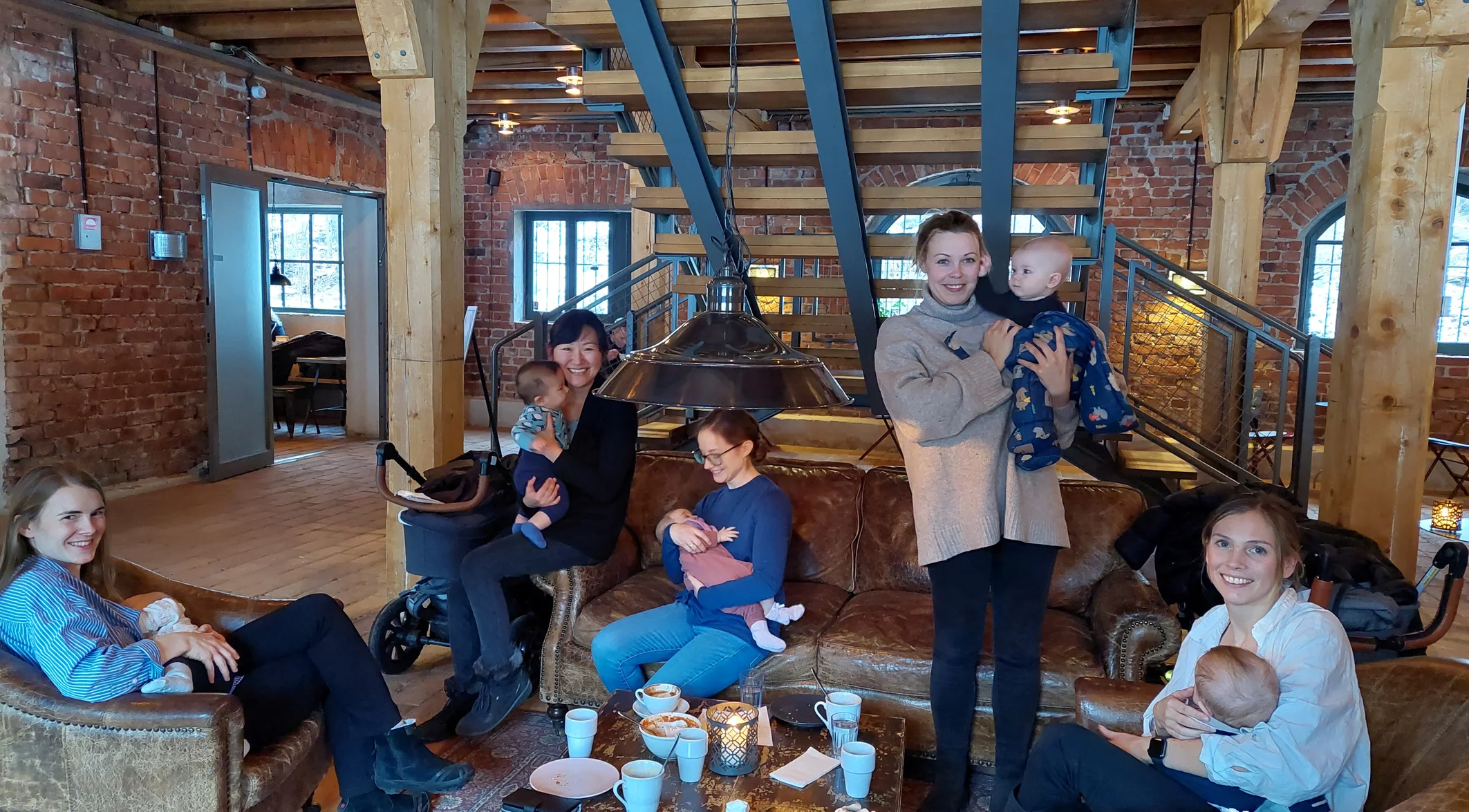 Like many parents in Sweden, the couple had a healthy initial period at home together with their daughter Madeleine after she was born in September 2022. 
Jennifer says this "was essential to my mental, emotional and physical health", as well as "allowing Robert to bond with Madeleine in a very important way". She intends to remain on parental leave until February 2024.
The length of leave available and the state financial support have made it easy to plan for the future. "It definitely gives me professional and personal security," she says. "In Chicago, I've seen women come back after two or three months and during their lunch break they were stressing that they weren't at home with their baby. One friend was paying $2,000 per month for childcare."
Jennifer is also grateful for the support of her employer, Stockholm International Water Institute, and the societal attitudes she encounters. "Colleagues, friends and neighbours all encourage you to do the best you can and that makes motherhood a lot easier, saner and healthier. My employer proactively helped me transition into motherhood and I still take walks with colleagues who live nearby and go to after work events. But they're really careful to shield me, so there's no pressure to think about work!" 
'The beauty of the Swedish system'
Heshmati, a PhD student who is originally from New Zealand, says the Stockholm University research cannot determine which country has the best policies. "There's no gold standard but many countries are making great efforts to improve their schemes through longer leave, greater wage replacement and initiatives to encourage more gender-equal sharing."
Want to enhance your education? Discover Stockholm University's 75 study programmes in English
As an immigrant to Sweden herself, however, she's certainly impressed by the local policies. "I think the beauty of the Swedish system is the flexibility," she continues. "It's very good with the number of paid parental leave days. You also have adequate wage replacement, which is necessary for the vast majority of people. 
"You may get protected leave of absence for 12 months in many countries but what do you receive? The question is 'can you afford to be off?'
"We're very fortunate in Sweden that it's part of the culture for both mothers and fathers to exercise their rights to parental leave. I think it's part of Sweden's identity to have very positive and generous family policies and I hope it continues."
You can even save some of your Swedish parental leave allowance until the child turns 12.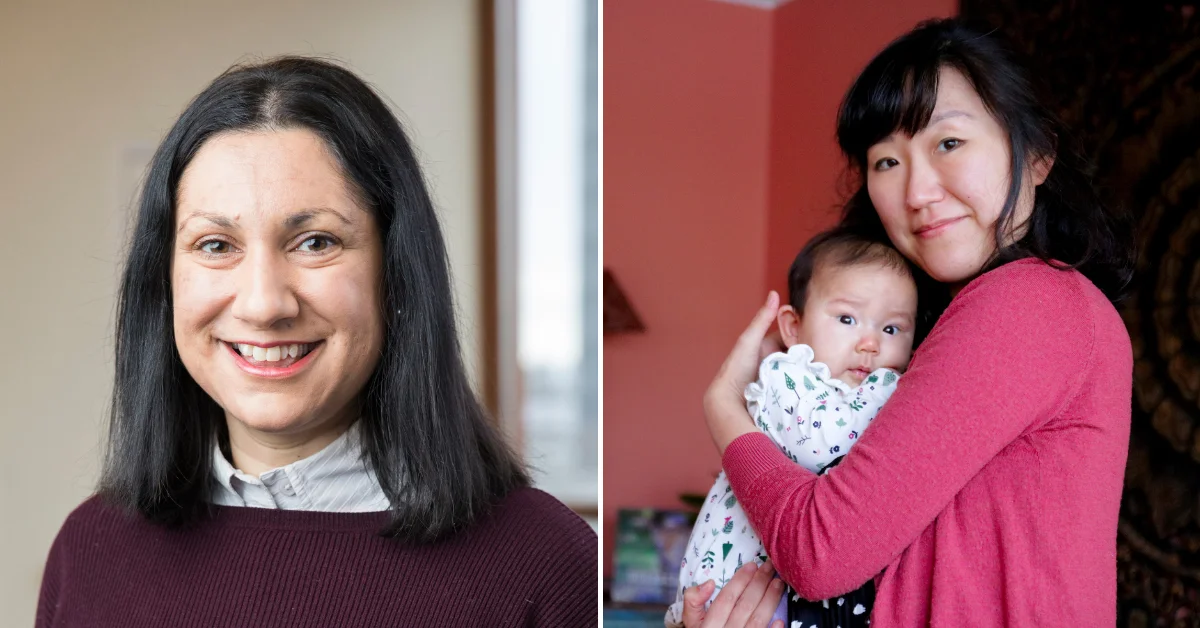 Healthier families, healthier societies
While the review, published in The Lancet Public Health, focused on parents, Heshmati says the benefits could extend to the whole family – and whole societies.
"Healthy parents will contribute to a healthy family environment and have the chance to nurture and bond with their child," she says. "Productivity in the workplace also depends on people's health, so it's difficult to imagine a sustainable and productive society that doesn't allow employees a proper balance between work and family."
It's a message Jennifer seems to have believed long before becoming a mother herself. Now, she's bonding with other parents in Stockholm and excitedly making plans for the year ahead.
"I'm in a parents' group with my local BVC [child healthcare centre or barnavårdscentral in Swedish] and we meet every Wednesday, go for fika and do a walk together," she says. "I'm really looking forward to starting with öppna förskolor [open pre-schools] and social activities for small children as there are so many."
She and Robert are moving from Hagersten to a larger apartment in Hjorthagen and looking at bilingual English-Swedish pre-schools.
"Having a family is the anchor that allows me to put down roots and build something meaningful," Jennifer concludes. "I'm a late mum but there's no regrets that I started this journey now rather than before."
Ready to pursue your studies or career at one of Europe's top 100 universities? Unlock new opportunities at Stockholm University
This content was paid for by an advertiser and produced by The Local's Creative Studio.
See Also