For members
The five weirdest attacks on Sweden's arson-prone yule goat
2021's Gävle goat has burned down. To mark the occasion, The Local takes a look at some of the most outrageous attempts to destroy the iconic straw yule goat that gets torched almost every year in the east-coast Swedish town.
Published: 26 November 2015 10:42 CET
Updated: 17 December 2021 10:02 CET
The Gävle Goat in happier times. Photo: Camilla Wahlman/TT
For members
How to make your own Christmas julbord if you live outside Sweden
Planning a Swedish Christmas meal – the scrumptious julbord – outside of Sweden this year? Here are The Local's tips on how you can make your own julbord, and where to source essential ingredients.
Published: 21 December 2021 10:18 CET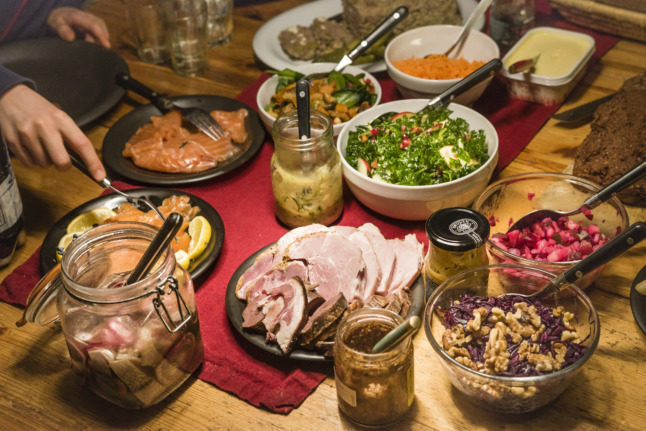 How can you source your essential julbord ingredients outside of Sweden? Here's our guide. Photo: Henrik Holmberg/TT