For members
What to expect when your child starts school in Sweden
Having a child start school is an emotional day for any parent, particularly if you live outside your home country. Thankfully, in Sweden school starts rather gently. Here's what to expect.
Published: 11 August 2020 14:44 CEST
Updated: 15 August 2021 09:48 CEST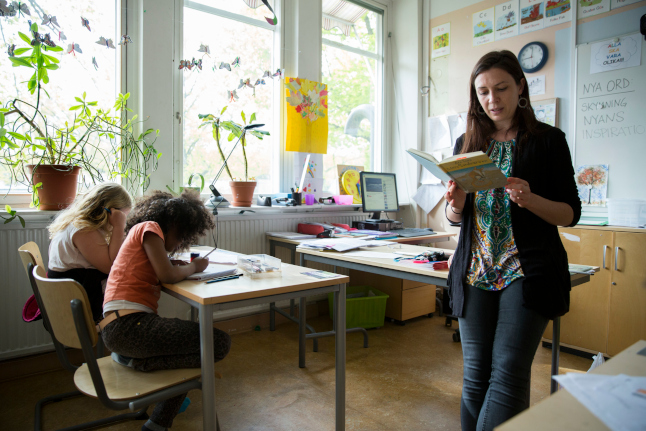 What a Swedish classroom may look like. Photo: Ann-Sofi Rosenkvist/imagebank.sweden.se
For members
EXPLAINED: What can foreigners in Sweden do about the weak krona?
The Swedish Krona last week hit a record low against the dollar, hammering the international buying power of anyone earning their salaries or holding assets in the currency. We asked Johan Löf at Handelsbanken what they can do.
Published: 29 September 2022 16:13 CEST