For members
Who's who: The key players in Sweden's political crisis
Sweden could be on the brink of a government collapse after a no-confidence motion that has seen parties from opposite sides of the political spectrum united in challenging the government. So who are the politicians involved in the upset?
Published: 18 June 2021 11:35 CEST
Updated: 22 June 2021 15:56 CEST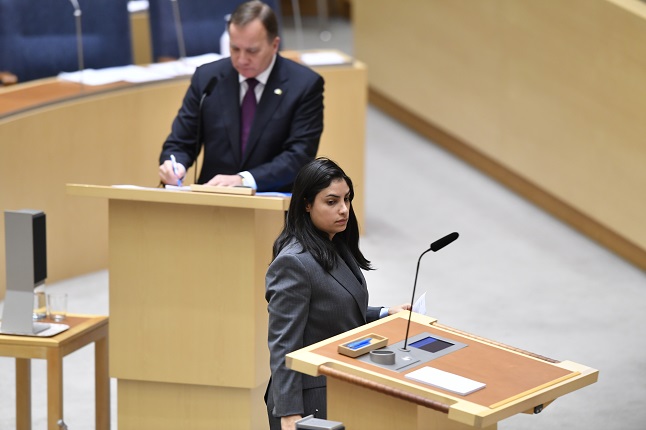 Prime Minister Stefan Löfven (L) and Left Party leader Nooshi Dadgostar in parliament on Thursday. Photo: Henrik Montgomery/TT
For members
Why is Sweden's parliamentary speaker election so important?
Sweden's parliamentary speaker is second only to the King in terms of formal rank. The prospect of a Sweden Democrat speaker taking over the role from popular Moderate Andreas Norlén has sparked debate. Here's why.
Published: 23 September 2022 14:26 CEST
Updated: 24 September 2022 06:11 CEST