For members
Why the next vote on a Swedish PM will have such thin margins
As the next vote to form a government looms, margins in Sweden's parliament have never been thinner, and the choice of who next runs Sweden could be down to a single MP, or even down to pure chance.
Published: 5 July 2021 14:42 CEST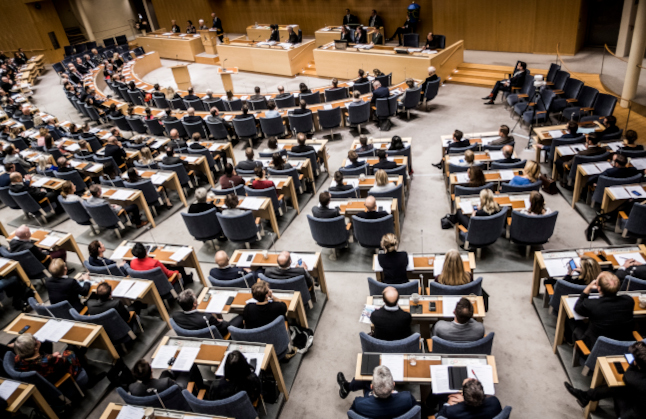 The vote in parliament may depend on only one MP. Photo: Magnus Hjalmarson Neideman / SvD / TT
For members
Sweden Elects: I've got election pork coming out my ears this week
The Local's editor Emma Löfgren rounds up this week's key talking points of the Swedish election campaign.
Published: 15 August 2022 07:13 CEST