For members
Healthcare: What you need to know when moving to Sweden with children
Sweden is often cited as one of the best countries in the world for raising children, but what do international parents need to know when planning a move here? And can your children access healthcare without a Swedish personal number?
Published: 28 October 2021 12:04 CEST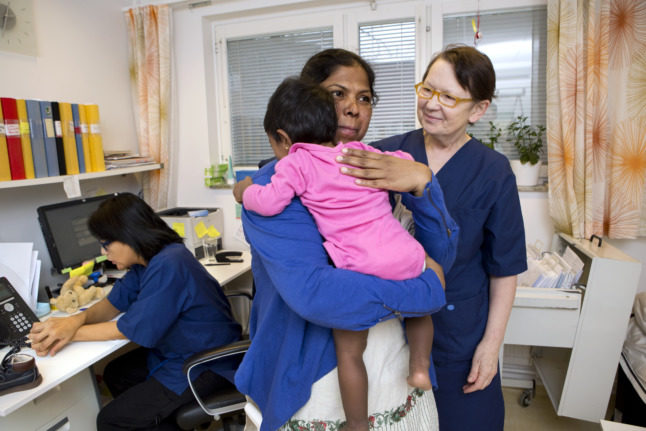 If your child is under 6 years of age, they will attend a child healthcare centre or BVC. Elisabeth Edén/imagebank.sweden.se
For members
EXPLAINED: What to do if you face a long wait for healthcare in Sweden
Sweden theoretically has a "healthcare guarantee" limiting your wait to see a GP to three days, and to see a consultant to three months. The reality is somewhat different. Here's what you can do if you face a long wait.
Published: 8 April 2022 16:29 CEST