For members
UPDATED: Who can travel to Sweden now Covid-19 travel rules are lifted?
UPDATED: Sweden's last remaining Covid-19 travel restriction, the non-EU entry ban, expired on March 31st. This means that travel to Sweden is now the same as it was before the pandemic broke out.
Published: 3 February 2022 16:08 CET
Updated: 5 April 2022 12:55 CEST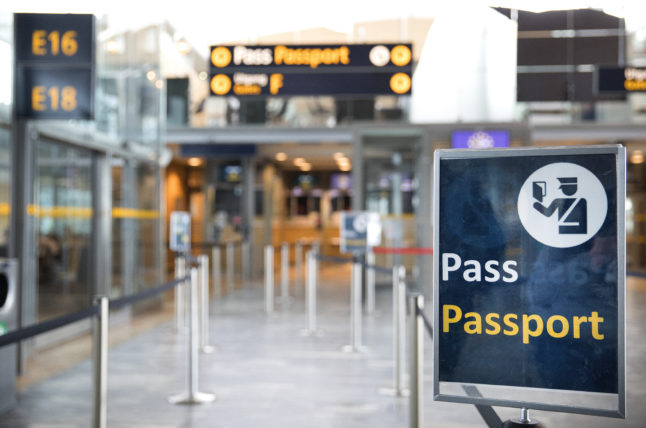 File photo of passport control in an airport. Photo: Gorm Kallestad/NTB scanpix/TT
For members
EU extends Covid travel certificates until 2023
The EU has announced that its Covid travel certificate will be extended until 2023 - so what does this mean if you have a trip planned this year?
Published: 29 June 2022 11:03 CEST