For members
EXPLAINED: How Sweden could be impacted by Russia's invasion of Ukraine
Tensions between Russia and western nations have increased following Russia's invasion of Ukraine. The Local takes a look at Sweden's stance on the crisis and how the country could be impacted.
Published: 23 February 2022 12:07 CET
Updated: 24 February 2022 08:55 CET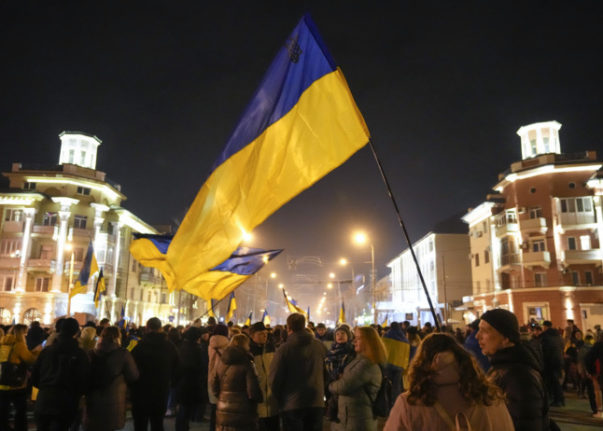 Ukrainians in the city of Mariupol rallied on February 22nd against the Russian actions in the region. Photo: AP Photo/Sergei Grits
Rapping, breakdancing Ukrainians win Eurovision in musical morale boost
Ukraine won the Eurovision Song Contest Sunday with an infectious hip-hop folk melody, boosting spirits in the embattled nation fighting off a Russian invasion that has killed thousands and displaced millions of people.
Published: 15 May 2022 08:42 CEST