For members
EXPLAINED: Can you negotiate a pay rise in Sweden to offset inflation?
With Sweden's central bank expecting inflation of nearly 8% this year, everyone working in the country is in line for a real-terms pay cut. We asked Gunilla Krieg, central ombudsman at the Unionen union, what scope there is to negotiate a salary hike to compensate.
Published: 6 July 2022 16:47 CEST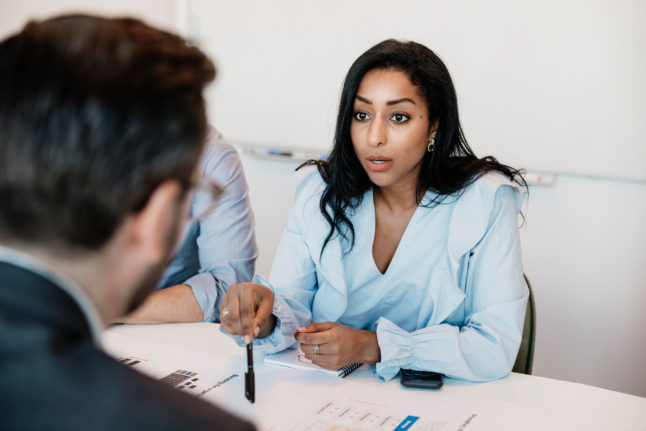 In Sweden, you need to come prepared to your salary review. Photo: Lieselotte van der Meijs/Imagebank Sweden
For members
EXPLAINED: What can foreigners in Sweden do about the weak krona?
The Swedish Krona last week hit a record low against the dollar, hammering the international buying power of anyone earning their salaries or holding assets in the currency. We asked Johan Löf at Handelsbanken what they can do.
Published: 29 September 2022 16:13 CEST