For members
Are Sweden's Moderates the same party they used to be?
Since dropping its objection to working with the once-pariah Sweden Democrats in late 2019, the centre-right Moderate Party has changed enormously. The Local asked three experts: is it even the same party which fought the 2018 election?
Published: 5 August 2022 13:22 CEST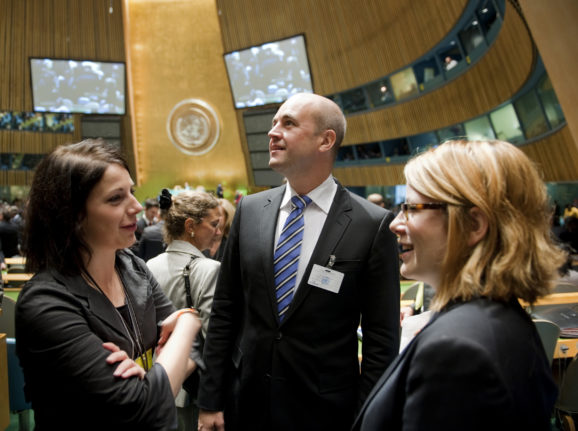 Moa Berglöf (right) next to then Prime Minister Fredrik Reinfeldt at a UN climate change conference in New York. Photo: Henrik Montgomery/TT
PART TWO: What election pledges have Sweden's political parties made this year?
In the second part of The Local's election pledge series, we look into the election pledges of Sweden's four smallest parties: the Left Party, the Christian Democrats, the Liberals and the Greens.
Published: 8 August 2022 15:06 CEST