For members
KEY POINTS: What we know so far about Sweden's first census in more than 30 years
Sweden's new right-wing government has promised to carry out the first national census in more than 30 years. What do we know about the plans, and when or if it is likely to happen?
Published: 2 December 2022 13:48 CET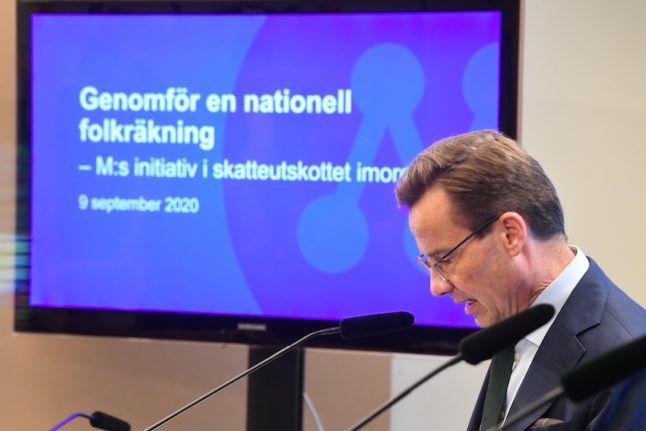 Moderate leader Ulf Kristersson, then in opposition, announces his party's plans for a national census in 2020. Fredrik Sandberg/TT
For members
Politics in Sweden: Six things we learned from a new interview with the migration minister
The Local's editor has listened to a new interview with the Swedish migration minister, the Social Democrats now know what went wrong in the last election, and the key interest rate decision you need to keep an eye on this week. That and much more in this week's Politics in Sweden column.
Published: 6 February 2023 14:24 CET