For members
The dates you need to know for Swedish tax declaration season
It's that time of year again, when you need to start thinking about tax returns. In Sweden much of the process can be done online, but when and how you submit your declaration impacts when you get any refund, so here are a few key deadlines to keep in mind.
Published: 27 February 2020 07:36 CET
Updated: 19 March 2022 08:22 CET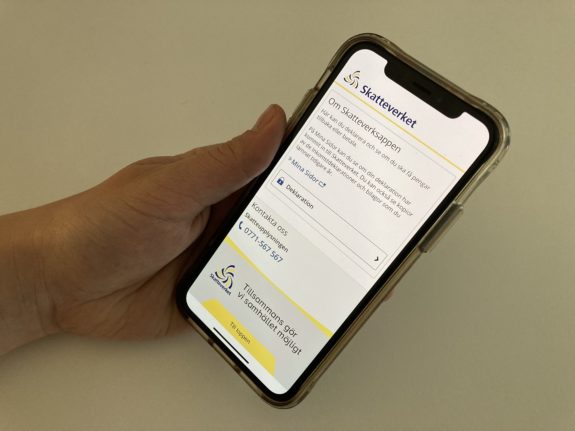 You can declare easily via Skatteverket's app. Photo: Becky Waterton/The Local
For members
CHECKLIST: Here's what you need to do if you move away from Sweden
What authorities do you need to inform before you leave, are you liable to Swedish tax and how can you access your Swedish pension? Here's a checklist.
Published: 13 May 2022 12:42 CEST