For members
ANALYSIS: What's next for Sweden after Löfven's sudden exit?
Swedish Prime Minister Stefan Löfven will step down in November, leaving the future uncertain for whoever takes over the reins. The Local's columnist Lisa Bjurwald sorts out the knowns from the unknowns and looks at what's next for Sweden.
Published: 23 August 2021 14:11 CEST
Updated: 24 August 2021 15:33 CEST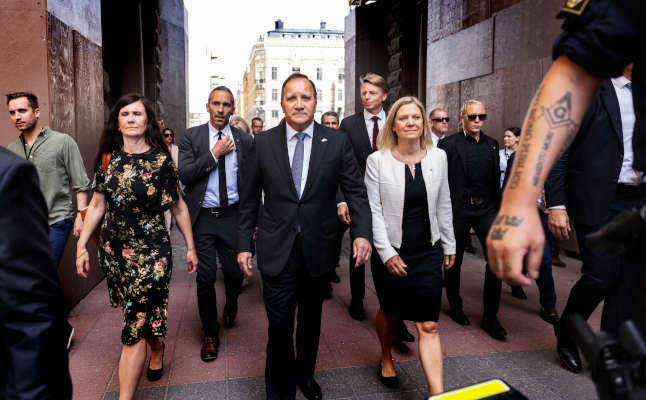 Stefan Löfven, centre, and in a white jacket, Finance Minister Magdalena Andersson, who has been mentioned as a potential successor. Photo: Nils Petter Nilsson/TT
For members
Sweden Elects: I've got election pork coming out my ears this week
The Local's editor Emma Löfgren rounds up this week's key talking points of the Swedish election campaign.
Published: 15 August 2022 07:13 CEST