For members
'Dagens' lunch specials – an unexpected window into Swedish society
You may already have spotted a few bylines from Becky Waterton, The Local's new full-time reporter based in Malmö. Here's a chance for her to introduce herself with an article on one of her favourite topics – lunch.
Published: 16 October 2021 08:00 CEST
Updated: 18 October 2021 07:45 CEST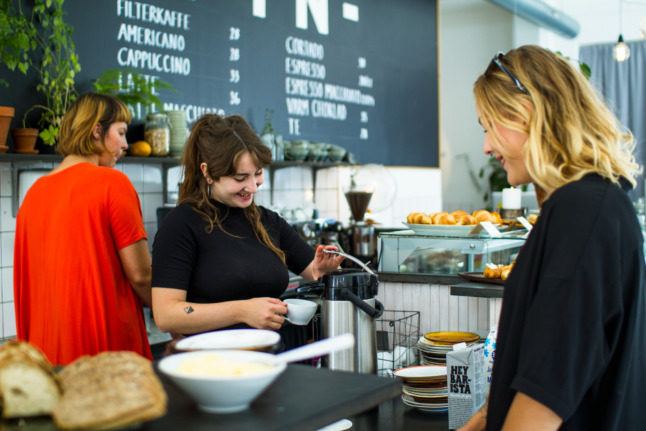 A 'dagens' lunch often includes unlimited coffee, bread and butter, and a salad buffet. Photo: Karolina Friberg/imagebank.sweden.se
For members
Five sweet treats you should be able to identify if you live in Sweden
Do you know your biskvi from your bakelse? Your chokladboll from your kanelbulle? Here's a guide guaranteed to get your mouth watering.
Published: 28 September 2022 14:52 CEST