For members
'Dagens' lunch specials – an unexpected window into Swedish society
You may already have spotted a few bylines from Becky Waterton, The Local's new full-time reporter based in Malmö. Here's a chance for her to introduce herself with an article on one of her favourite topics – lunch.
Published: 16 October 2021 08:00 CEST
Updated: 18 October 2021 07:45 CEST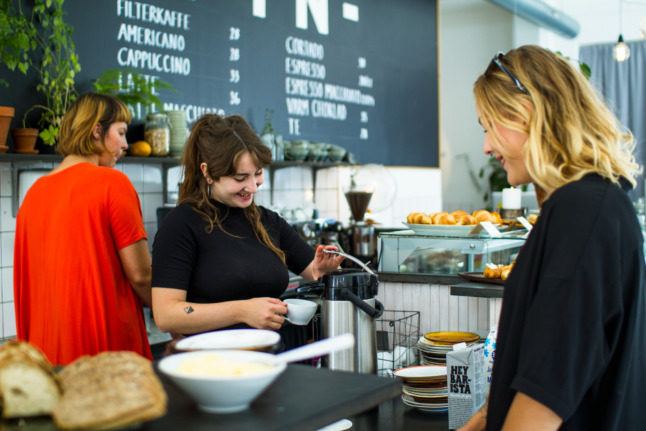 A 'dagens' lunch often includes unlimited coffee, bread and butter, and a salad buffet. Photo: Karolina Friberg/imagebank.sweden.se
For members
OPINION: Racism doesn't get much more obvious than Sweden's refugee bias
When you look at Sweden's reception of Ukrainian refugees, it's clear that what was good enough for poor Muslims from Syria, is not considered good enough for white Christians from Ukraine, notes Stockholm University Professor Christian Christensen.
Published: 13 May 2022 13:45 CEST