For members
EXPLAINED: Why isn't Sweden part of the Nato security alliance?
The debate over Nato membership is raging in Sweden following Russia's invasion of Ukraine. We look at why Sweden never joined in the first place.
Published: 14 March 2022 12:26 CET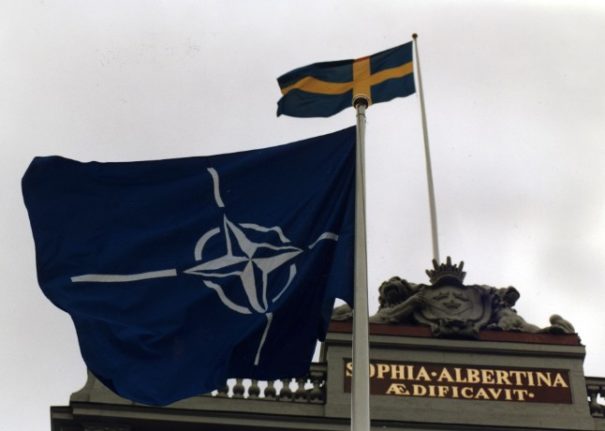 A Nato flag flies side by side next to a Swedish flag outside Sweden's foreign ministry in 1996. Photo: Hans Dahlskog/TT
Swedish PM and opposition leader announce decision to join Nato
Prime Minister Magdalena Andersson has announced her government's decision to take Sweden into Nato, ending two centuries of military non-alignment.
Published: 16 May 2022 15:33 CEST