For members
Cross-border workers: Who is able to live in Sweden and work in Denmark?
Working in Denmark is an attractive proposition for many residents of Skåne at the moment due to the strength of the Danish kroner against the Swedish kronor. But who is actually able to live in one country and work in the other?
Published: 23 March 2022 16:35 CET
Updated: 27 March 2022 11:24 CEST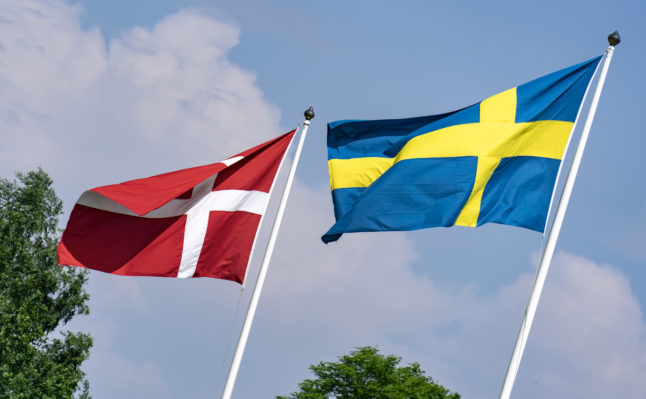 A Danish and Swedish flag side by side in Skåne, southern Sweden. Photo: Johan Nilsson/TT
How Danish work permit rules are keeping out skilled foreigners living in Sweden
Denmark's Pay Limit Scheme prevents highly qualified foreign nationals in Sweden's Skåne region, which neighbours Copenhagen, from taking jobs amid a skilled labour shortage.
Published: 3 May 2022 10:39 CEST