For members
UPDATED: The timetable for Sweden joining Nato
Swedish media are reporting that the country's government will apply to join the Nato security alliance on Monday 16th May. Here's a timeline showing what to expect.
Published: 13 April 2022 16:43 CEST
Updated: 13 May 2022 09:22 CEST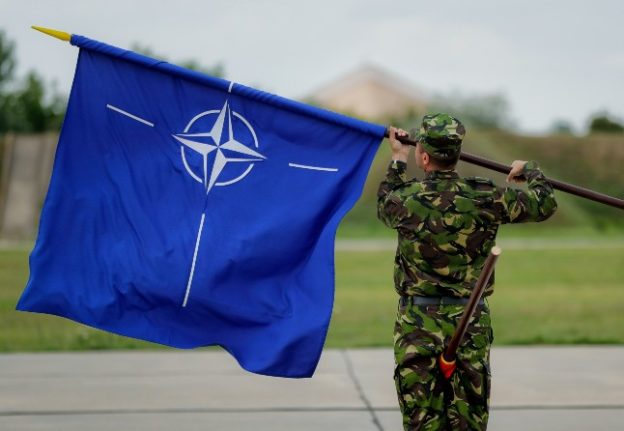 A soldier waves a Nato flag. Photo: Vadim Ghirda/AP Photo/TT
Turkey's Erdogan puts conditions on support for Sweden, Finland Nato bids
President Recep Tayyip Erdogan on Saturday said Turkey would not look "positively" on Sweden and Finland's Nato bids unless its terror-related concerns were addressed, despite broad support from other allies including the United States.
Published: 21 May 2022 17:29 CEST