For members
Today in Sweden: A roundup of the latest news on Thursday
Swedish hospital report to shed light on healthcare crisis, court decision in historic spy case, and the debate about Turkey continues. Here's Sweden's latest news.
Published: 19 January 2023 07:21 CET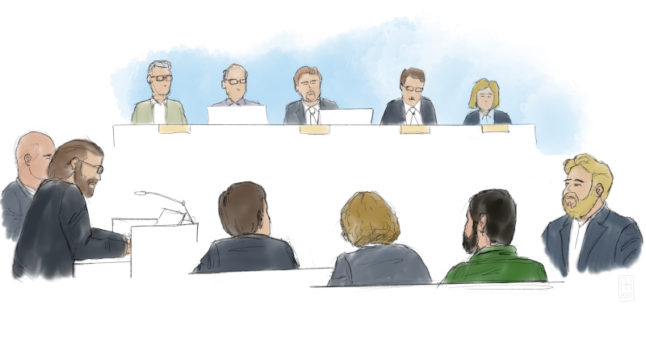 A courtroom drawing from Sweden's largest spy trial ever. Photo: Anders Humlebo/TT
For members
Today in Sweden: A roundup of the latest news on Friday
When will key interest rates drop, how large will your pay rise be this year, changes to residence permits for rejected asylum seekers and new Nato news. Here's Sweden's news on Friday.
Published: 24 March 2023 08:14 CET