For members
EXPLAINED: How do you apply for Sweden's new 'talent visa'?
From June 1st, non-EU citizens can apply to come to Sweden on the new talent visa or "resi­dence permit for highly quali­fied persons". These are the latest details on how to apply.
Published: 1 June 2022 14:56 CEST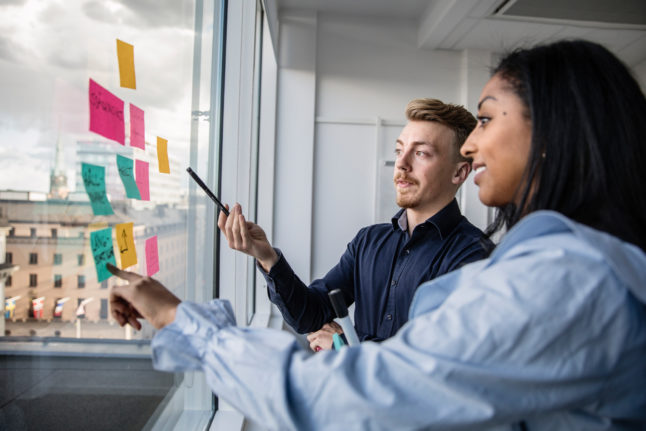 Workers in Sweden share ideas using post-it notes on a window. Photo: Lieselotte van der Meijs/Imagebank Sweden
How Europe's population is changing and what the EU is doing about it
The populations of countries across Europe are changing, with some increasing whilst others are falling. Populations are also ageing meaning the EU is having to react to changing demographics.
Published: 26 July 2022 15:29 CEST