For members
Sweden Elects: Liberal tension and what's next for work permits
In our weekly Sweden Elects newsletter, The Local's editor Emma Löfgren explains the key events to keep an eye on in Swedish politics this week.
Published: 28 November 2022 08:32 CET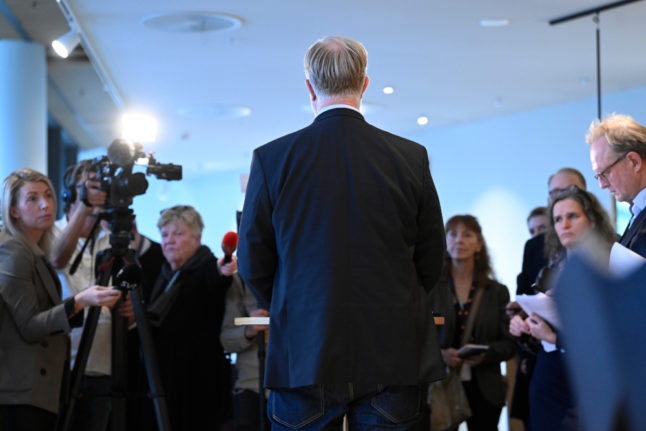 Liberal party leader Johan Pehrson addressing reporters. Photo: Fredrik Sandberg/TT
Sweden to make it illegal to be active in a terrorist organisation
Sweden's government has submitted a new terror bill which could help convince Turkey that the country is acting to crack down on Swedish residents active in the Kurdish PKK terror group.
Published: 2 February 2023 16:01 CET