For members
Swedish Politics: Talks will not be ready by Wednesday 11am deadline: SvD
Moderate Party leader Ulf Kristersson has not managed to strike a coalition deal with the leaders of the other four parties by today's deadline, meaning he is likely to ask for an extension when he meets the parliament's speaker Andreas Norlén today, according to the Svenska Dagbladet newspaper.
Published: 15 September 2022 15:30 CEST
Updated: 12 October 2022 10:35 CEST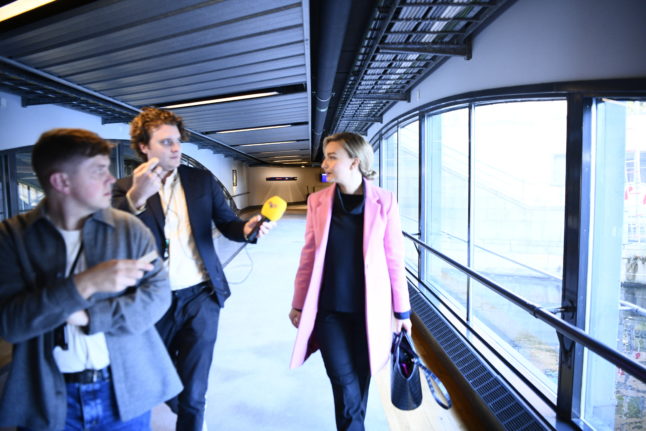 Christian Democrat leader Ebba Busch on her way into the parliament building on Wednesday. Photo: Tim Aro/TT
For members
EXPLAINED: What Sweden's controversial new espionage law means
Sweden's new law against foreign espionage will alter passages in Sweden's constitutional laws governing freedom of the press and freedom of expression. The Local spoke to Mikael Ruotsi, senior lecturer in constitutional law at Uppsala University, about the new law.
Published: 21 November 2022 13:42 CET