For members
The ultimate guide to the 2022 Swedish election
What happens on the day, who can vote, and what might a potential government look like after this too-close-to-call election?
Published: 5 September 2022 09:29 CEST
Updated: 11 September 2022 12:05 CEST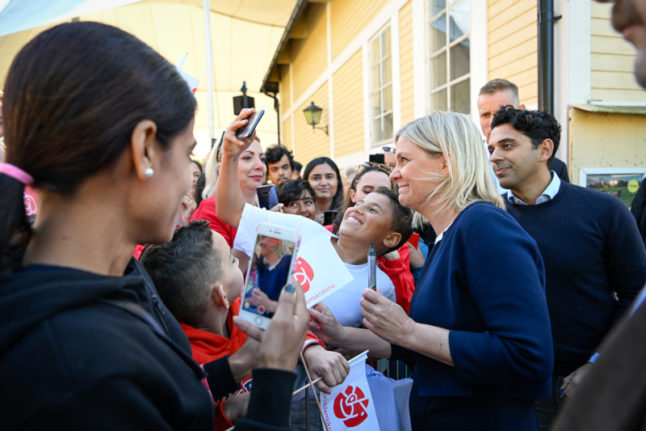 Prime Minister Magdalena Andersson writes autographs after a campaign speech in Botkyrka. Photo: Jessica Gow/TT
For members
Why is Sweden's parliamentary speaker election so important?
Sweden's parliamentary speaker is second only to the King in terms of formal rank. The prospect of a Sweden Democrat speaker taking over the role from popular Moderate Andreas Norlén has sparked debate. Here's why.
Published: 23 September 2022 14:26 CEST